Applicable Industries: Manufacturing Plant, Textile industry
Showroom Location: Egypt, Turkey, Viet Nam, Indonesia, Pakistan, Mexico, Russia, Argentina, Bangladesh, South Africa, Uzbekistan, Malaysia, Morocco
Video outgoing-inspection: Provided
Machinery Test Report: Provided
Marketing Type: Hot Product 2019
Warranty of core components: 1 Year
Core Components: PLC, Motor
Condition: New
Application: Textile
Type: Automatic winder
Production Capacity: 99.9%
Spinning Method: Spinning
Automatic: Yes
Dimension(L*W*H): 15240*1818*2650mm
Weight: 3000 KG
Power: 28000
Warranty: 1 Year
Product name: Automatic winder
Usage: Textile
Color: White
Winding speed (m/min): 400~2200, (with continuous variation)
Anti-ribboning mode: motor speed variation controlled in whole process
Channel Number: 2 for bobbin forward, 1 for bobbin back
Electronic yarn clearer: USTER/LOEPFE electronic yarn clearer
Piecing devices: jointair/splicer,Aquasplicer
Raw head ability: 40/min(double piecing unit,option)
Packaging Details: Wooden cases
Port: HangZhou
China New Textile Automatic Coil Winding Machine, JIN YANG HU 220V electric cable winch hoist with aluminum shell hoist 500kg wire rope hoist Multi-functional Hot Sale Intelligent Textile Autoconer/auto winder Machine
The new generation of auto-winder with linking is developed as per latest needs of end users, which is a new model based on SMARO-I auto winder with linking system and could link with any spinning machines with longest length to 1800 spindles. The new auto-winder can meet the requirements of customers from Ne.6 to the highest count of yarn. It's featured with improvements in stable and reliable performance, winding into perfect package and easier to be operated. Its brightest spot is the spinning quality tracking system, by using RFID ie. radio-frequency technique, the faulty bobbins can be traced back to the spindle of the spinning machine, thereby to solve the spinning problem and improve the quality of yarn.
COMPLETELY AUTOMATIC YARN SPPLY
Bobbin supply from spinning frame to auto-winder is completely automatic, free of manual feed. Behind single spindle it is designed with spare bobbin convey channel;
Bobbin conveyor increase logic judgment to make following actions such as ful bobbin, empty bobbin, picking, re-piecing, waste yarn treament, stop, pass in CBF not interfered with each other;
Bobbin change is automatically detected and feed;
Empty bobbin is automatically transported back to spinning frame by loop belt;
Bobbin is transported by support disc that eliminate bobbin yarn surface damage and reduce pilling increment.
TOP LEVEL ELECTRONIC YARN CLEARER,
WHOLE PROCESS CONTROL OF YARN QUALITY
Electronic clearers control yarn quality, Industrial High Quality WPA Gearbox Worm Speed Reducer Gear Box Gear Reducer For Marine Equipment including yarn joint quality, during the coplete winding process. Two different yarn clearer setting are adopted for normal yarn winding and yarn joint respectively. The most advanced electoronic yarn clearer models can be equipped. Foreign fiber detectng function can be chosen as optional.
HIGH EFFICIENT AND HIGH QUALITY PIECING UNIT
Special photoelectric sensor for monitoring yarn picking status in real-time;
Upper and lower air door control to enhance picking rate and efficiently control air consumption efficiently;
Vertical liner suction cylinder moves up and down to enhance motion precision;
Reasonable suction clip and vertex blowing system can greatly enhance picking rate.
HIGH EFFICIENT AND INTELLIGENT DOFFING UNIT
High efficient automatic doffing and doffing circle;
Traverse speed 60m/min;
Doffing package diameter max ∅320mm;
Intellectualized single spindle automatic re-start;
Brife automatic picking action and piecing yarn fixing position is adjustable;
Smartjudgement of bobbin and package yarn in existence to ensure favoring doffing;
Manual and automatic is optional for convenient doffing adjustment;
Automatic package transportation.
HIGH QUALITY
Automatic bobbin feeding from spinning frame to auto-winder improves yarn cleanness and avoids yarn contact damage.
HIGH EFFICIENCY
To solve the friction between package of spinning frame and speed so as to enhance the spindle of spinning frame and increase productivity.
ENHXIHU (WEST LAKE) DIS.NG AUTOMATIC LEVEL SAVING MANPOWER
To transport yarn package and feed bobbin automatically so as to save labor and connect the 2 labor-intensive procedures directly not only to realize automation and continuous production but also to improve quality and enchnce productivity.
MAIN TECHNICAL SPECIFICATION
| | |
| --- | --- |
| Type | Single-spindles, single-sided arrangement, left of right hand |
| Fields of application | Nm 3.5 to the highest count cotton, wool, synthetic and blended spinning yarn or plied |
| Winding speed | 400-2200m/min, step-less speed regulation |
| Number of winding spindles | 6 to 36 every 2 spcing incremnet |
| Spindle distance | 320mm |
| Applicable bobbin taper | 4°20′ Comlor ODM Bohemian Retro Ethnic Miyuki CZPT Handmade Beaded Bracelet Bohemian Style Bracelet , 5°57′ |
| Feeding bobbin | Diameter=32-65mm, length=180-300mm |
| Joint type | Airspllicer, aquasplicer |
| Support disc diameter | φ70mm |
| Channel No. | Two for bobbin forward, 1 for bobbin back |
| Clearer type | USTER/LOEPFE electronic yarn clearer |
| The winding drum | DC motor coaxial transmission, step-less speed regulation |
| Anti-patterning | Electronic anti-patterning system |
| Joints circle | Electrical logic control, intelligent cycle |
| Tension control | Electromagnetic weighting, closed-loop control |
| Waxing | Optional |
| Picking ability | 40/min (double Piecing Unit, option) |
| Total installation power (kW) | 28 |
| Dimension (32 spindles)(mm) | 15240×1818×2650 |
Company Information
Certifications
Packaging & Shipping
Our Exhibition
FAQQ: How's the after-sale service?
A: We offer engineers available to service overseas under merchandiser's supervision and translation.
Q: Are you available for on-the-spot invitation?
A: We do welcome our new and old friends come here to have a visitation. Besides, we would send you our exposition and relative information to promote a face-to-face meeting if you'd like to.
Q: Is the price offered changeable?
A: We offer reasonable price for every client, CZPT AS-75HB Stationary 8 Bar 55 Kw 75 Hp Industrial Air Compressor Screw Type The CZPT Of Direct Drive and the price is changeable according to purchasing amount.
Q: How about the quality?
A: The main subassembly and raw materials are all supplied by large companies. Key parts are research and developed by our own staff. Professional assembly line work and strict quality test system can ensure your high quality requirement.
Q: Are you a manufacturer or Trade Company?
A: We are a professional manufacturer holding our own International Trade Department, for that we can better understand customer's needs and offer a reasonable price.
Q: Product /Quality Guarantee and After Sale Service?
A: 1 year warranty for the International standard. We are work online 24 hours. If you have any questions about our machine you can contact us.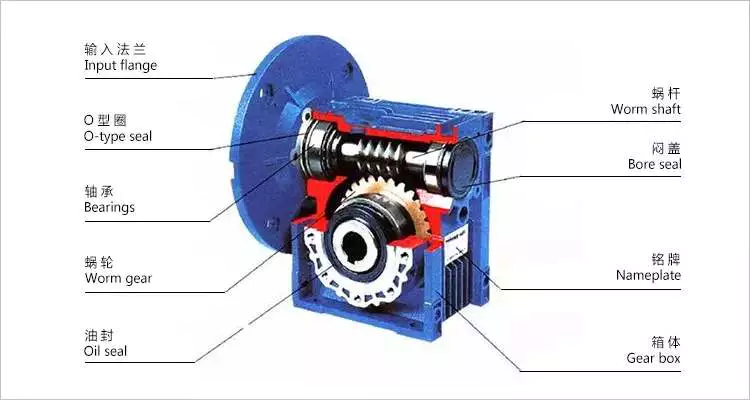 Worm gear reducer
Cheaper than planetary gearboxes In many cases, worm gear reducers are a popular alternative to planetary gearboxes. A worm gear reducer is a mechanical device with vertical input and output shafts. This allows for very high reduction ratios. They are typically used in high-reduction situations such as machine tools.
Worm gears are cheaper than traditional gearboxes. They also have many benefits, including noise reduction. The output shaft of the worm gear reducer is almost 90 degrees from the motor input shaft, making it ideal for high-torque applications.
The worm gear reducer adopts an aluminum body, which is light in weight and high in operation efficiency. Additionally, they are available with hollow shafts and mounting flanges. In terms of initial cost, worm gear reducers are cheaper than planetary gearboxes. In addition, they have better efficiency and longer service life.
Worm drives are also ideal for portable battery-powered lifting equipment. The high gear ratio of the worm gear ensures that it does not reverse drive. The worm gear has a spring-applied brake that holds the motor in place.
Planetary gearboxes are popular among industrial users. The efficiency of planetary gearboxes is important for practical applications.
pocket
The compact worm gear unit consists of a housing with an inner cavity. It has two side walls, one on either side of the front cover (13) and one on both sides of the rear cover (14). The front end cap is screwed onto the housing and the inner cavity is accessed through the rear end cap.
The compact worm gear unit can be configured to suit your application. They have many advantages, including saving space and increasing torque. The range includes single-envelope and double-envelope versions, available in a number of different power ratings. Additionally, they are IP65-rated, making them ideal for applications involving high radial or axial forces.
The compact worm reducer is a simple but effective worm drive. Its worm gear 16 meshes with the output shaft and rotates relatively stably. It also has a front-end cap and rear bearing. This enables the compact worm reducer to reduce vibration without damaging the output shaft.
Compact worm gear reducers are ideal for many applications and offer high efficiency. The compact design means you can mount them on the motor's flange or base. Its durable construction makes it ideal for a variety of industries. They are extremely durable and can handle high-pressure and washdown conditions. They also come standard with a synthetic shaft.
high efficiency
High-efficiency worm gear reducers are ideal for applications that require precision, repeatability, and efficient performance. These reducers are designed with state-of-the-art servo motor technology to provide tight integration and an angular backlash of less than two arc minutes. The reduction ratio can be lower if the application requires it.
Rising energy costs have led to an increased focus on the efficiency of drives. In response to this, manufacturers have increased the efficiency of worm gear reducers through a number of technical improvements. By minimizing losses from rolling and sliding friction, worm gear reducers are more efficient than their counterparts.
The high-efficiency worm reducer is simple in design and has the characteristics of a compact structure, high-speed ratio, low power consumption, and self-locking. Other advantages of these reducers include low noise and long service life. Many also have built-in control systems that allow manual and remote adjustments. They also feature automatic shutdown protection and thermal protection.
High-efficiency worm reducers can be used for mechanical acceleration. The input hypoid gear is usually made of steel, while the output hypoid gear is usually made of bronze. Bronze is a soft metal that is good at absorbing shock loads. However, bronze requires work hardening to achieve optimum hardness. For large worm gears, this process can take 300 to 550 hours.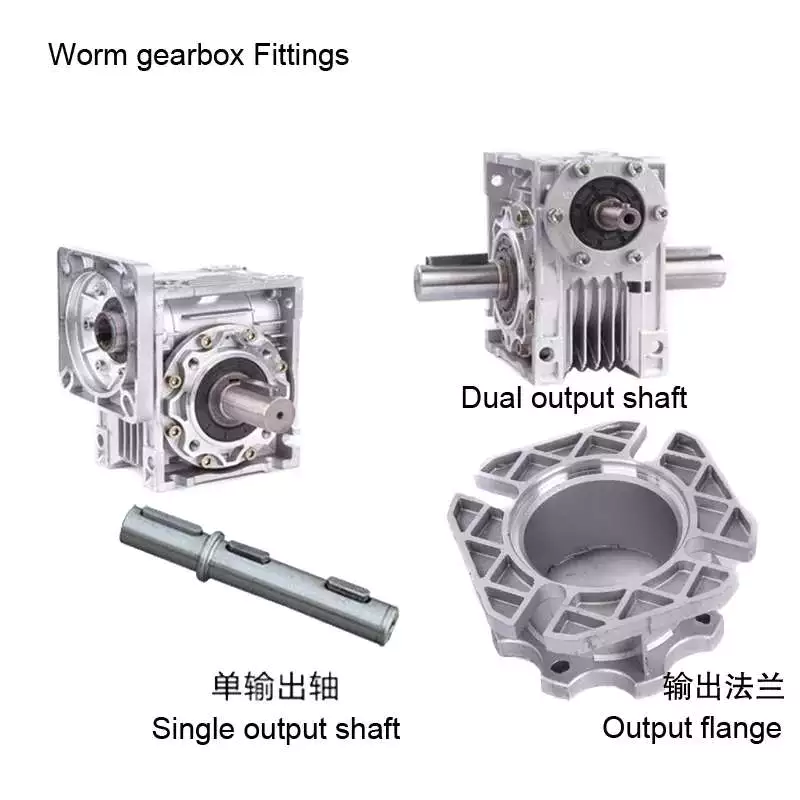 low clearance
A low-clearance worm reducer is a device used to adjust the speed of a rotating shaft. It uses a worm gear consisting of two members. One worm is at one end of the shaft and the other is at the other end. Both worms are screwed into the synchronous drive structure.
Low clearance worm gear reducers can be produced on conventional worm gear production lines without overlapping investments. These units are usually made of soft rubber. Also, they are relatively quiet in operation. These machines are designed so that they are suitable for use in elevators. The softer material in the worm gear also helps absorb shock loads.
The tooth profile of the worm gear is designed to change with the axial movement of the worm. Worms have thinner right teeth and thicker left teeth. As the worm moves to the right, its teeth mesh with the worm gear, reducing backlash.
There are many different types of worm gears. The design of gears depends on many factors, including backlash, thermal design, friction factors and lubrication. Worm gears are made of several different materials. Some different types of materials used in worm gears require special lubrication.
quieter
The quieter worm reducer is designed to reduce the noise level of the rotating gear motor. The device has more gear teeth in meshing contact with the gears, which helps it run more quietly. In addition to being quieter than other transmissions, it's also less expensive than its counterparts.
Worm gearboxes can be used for different applications, but they are not as efficient as helical gearboxes. Worm reducers are cheaper but less than 90% efficient. Higher gear ratios reduce efficiency, so worm gear reducers are better suited for applications that require low-speed torque. The cost of buying a worm gearbox will depend on the horsepower and gear ratios required.
Worm reducers are also more comfortable to use than planetary gearboxes. They don't vibrate and heat up quickly, making them an excellent choice for low to medium horsepower applications. Worm gear reducers can be upgraded to improve their performance by combining with other gear trains or gearboxes.


easy to replace
An easily replaceable worm gear reducer can save you a lot of money. A worm gear reducer is part of a chain drive and allows you to change gear ratios quickly and easily. Worm gear reducers can be easily replaced in a number of ways. It's a good idea to read the manufacturer's manual before replacing a worm gear reducer. Make sure you have the instructions available so you can refer to them in the future.
Worm gear reducers offer many advantages, including long service life and low noise. They are also designed with a 90-degree output shaft for easy installation. Another advantage of these gear reducers is that they can be used with both solid and hollow output shafts. This means less maintenance and downtime.
Worm gear reducers are widely used. Most gear manufacturers have large inventories. Worm gears also have uniform mounting dimensions. Dimensional consistency means you don't have to worry about matching the shaft length and diameter to the worm gear. You can easily find a replacement worm gear reducer for your equipment.
When replacing the worm gear reducer, check the lubricating oil recommended by the machine. If not included, use original gear oil. Be sure to follow the manufacturer's instructions carefully.



editor by Cx 2023-07-13